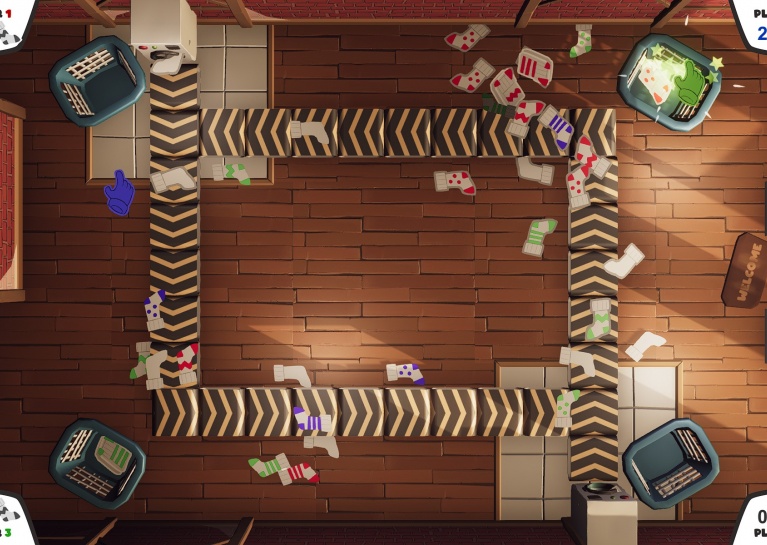 In RE-PAIR, you try to match socks faster than your opponents (up to 4 players, coop couch game style!). The game is best played with Xbox360 controllers. Grab and release socks with A, and assemble two matching socks to make a pair. Drop them in the basket to get a point, but beware of your opponents who will try to snatch your pairs and ruin your efforts! A for grabbing, assembling, dropping. Left stick to move your cursor. (soon) Top buttons to dash and stun your opponents
Jam Site: TAG Lab
Jam year: 2020
Platforms: MS Windows, Mac OS X
Tools and Technologies: Unity (any product)
Technology Notes: 
Currently working on local coop only with up to 4 Xbox controllers, might go inside a browser and online gameplay. Will work on OSX too, will need to see about managing xbox controllers or playing with a keyboard (and so, through online gameplay). Every assets created by hand. Only the main theme musics are credited.
Installation Instructions: 
Unzip. Launch the executable. It is strongly advised to have Xbox360 controllers already plugged in the computer to enjoy the action (sometimes, rebooting with the controllers plugged-in helps).
Credits: 
Anthony Kozak - lead unity developer
Fabien Collet - 3D art, lighting
Mathieu Roth - Game design, UI art
Yvanie Therrien - 2D art, 3D props
Download: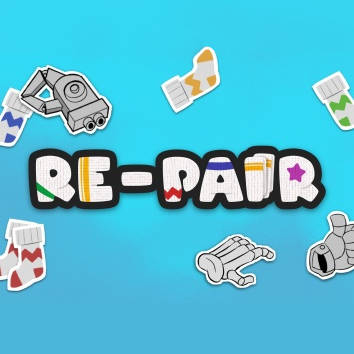 Description :
First game jam participation for the Global Game Jam on the theme Repair
Created in : 2020
License : © All Rights Reserved to the team members or Fabien Collet
Tags :